The People's Ambulance
August 27th, 2018
Wellington Free Ambulance friends and supporters come together on Wellington's Waterfront to see the unveiling of the People's Ambulance.
Credit: Wellington Free Ambulance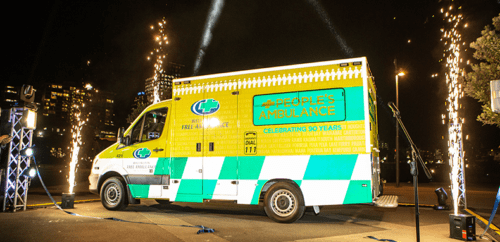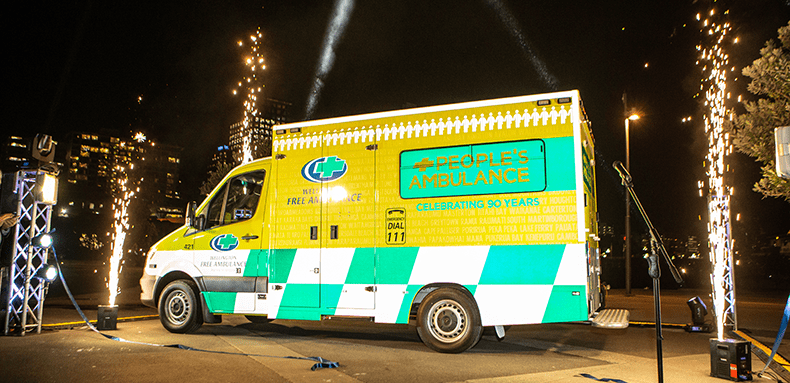 The People's Ambulance is a special vehicle that was fundraised by the people, for the people as part of our 90th anniversary celebrations last year.  Wellington Free Ambulance Chief Executive Mike Grant describes the evening as "heartwarming".
"We are so lucky, and so grateful of the support we have from our community.  Raising enough money to pay for an ambulance is no mean feat and it was a real pleasure to share the unveiling with so many of the people who made this possible."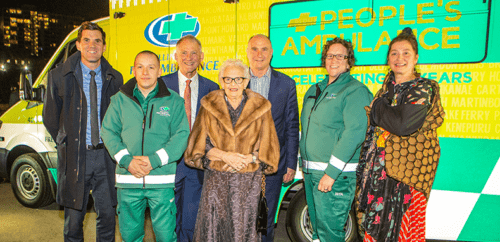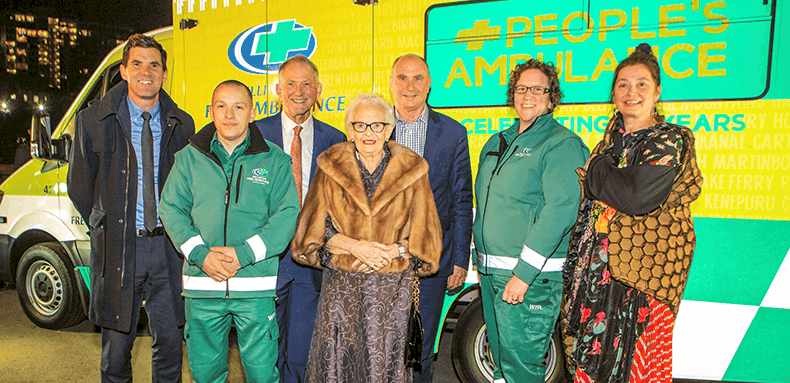 The unveiling took place outside St John's Bar, the original home of Wellington Free Ambulance. Among the guests were Mayors Justin Lester and Mike Tana; Principal Sponsor of the the 90thOne-of-a-Kindness Gala, Julie Nevett from the Lloyd Morrison Foundation; long standing Wellington Free Patron Shirley Martin; and Board Chair Ross Martin.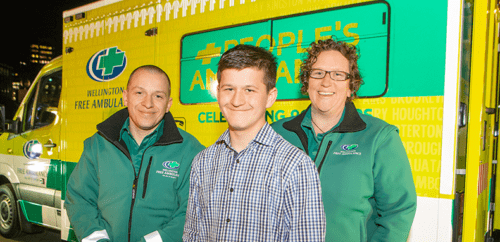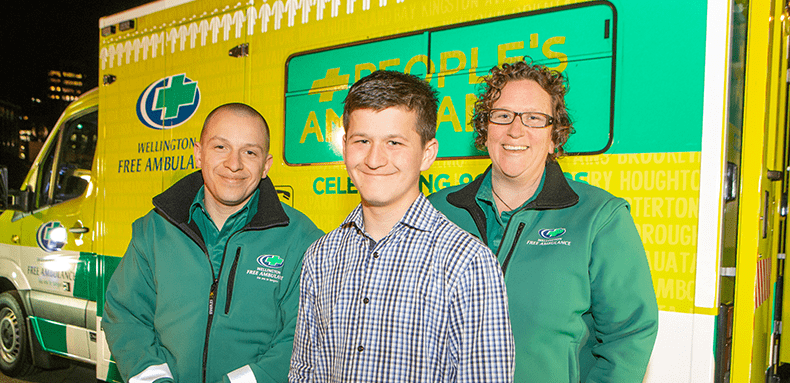 One special guest was 14 year old Adam Bird. Adam saves his pocket money and donates it to Wellington Free Ambulance. Over the last year he wanted his money to go to the People's Ambulance – read more from Adam here.
The People's Ambulance sports some special branding to help you spot it as it whizzes about your neighbourhood.  The names of all the places it will travel are printed around it's body, it's reflective strip is fashioned from a graphic of people holding hands, and the 'People's Ambulance' logo sits proudly alongside the Wellington Free Ambulance brand.
During its life your People's Ambulance will travel 300,000 kilometres around some of the skinniest, windiest streets there are, and help over 10,000 people.  Each new ambulance costs around $200,000 and Wellington Free needs to buy six replacements every year.
Thank you to the people who support us, putting this beautiful ambulance on the road, and doing so much more so that we can be there for anyone needing our care.