Project 483 – The Introduction
June 28th, 2019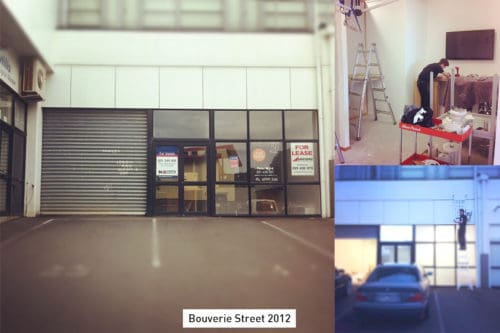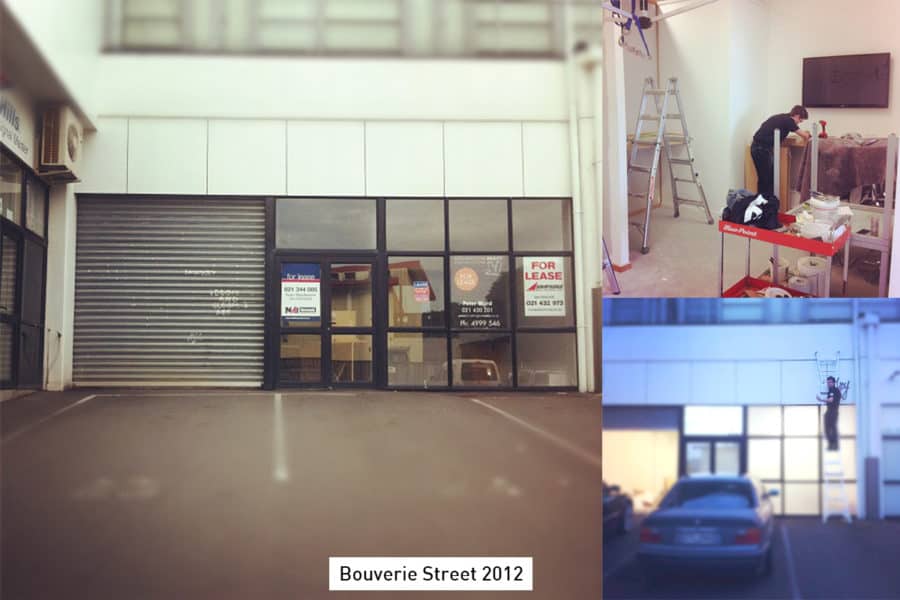 Blast back to the 14th of August 2012, Sign Foundry had just been handed the keys to a 150sqm unit in Bouverie Street, Petone, Wellington. A empty shell of a building which we transformed into a practical clean Sign Shop. We had spent the previous 6 months working out of a small lockup in Wingate which you could only JUST fit a car inside. With 150sqm, we didn't know ourselves and had so much room for activities.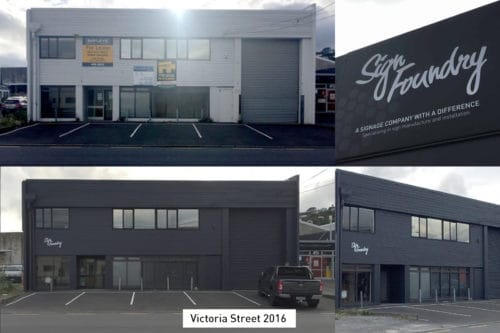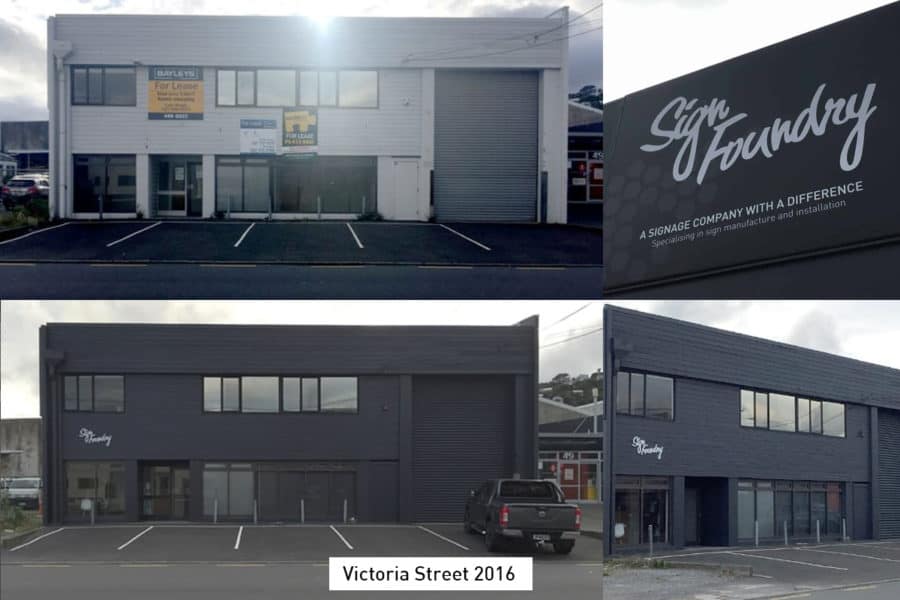 We slowly grew out of the space when the staff numbers and jobs increased. In May 2016, we took the MASSIVE step moving into a 500+ sqm office in Victoria Street. It had a shop front and car parking along with offices and dedicated print room. Our staff numbers were sitting around 10 and we didn't think we would have ever outgrown the space.
As each year passed, so did the head count and the scale of jobs drastically increased. The 500+sqm workshop started to become small and unproductive. At the moment, we spend around 30-45 minutes per day shifting vehicles. It is a struggle with parking and we had even changed our operating hours so the staff could get parks out the front.
It had gotten to the stage where we were tripping over ourselves and things weren't as productive as they should be. The lack of flow was becoming frustrating and something needed to change…
Bring on the next chapter and boy it's a big step. We have committed for the indefinite future to call 483 Hutt Road, Alicetown our new home (as of 1st of September). It is 2km from our current location, in the heart of the Valley.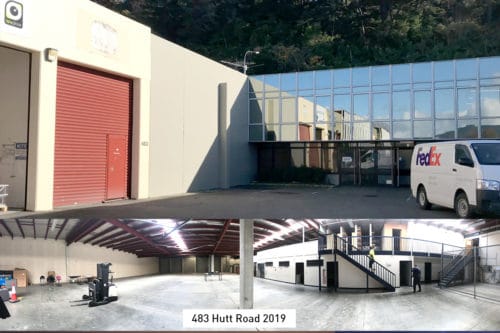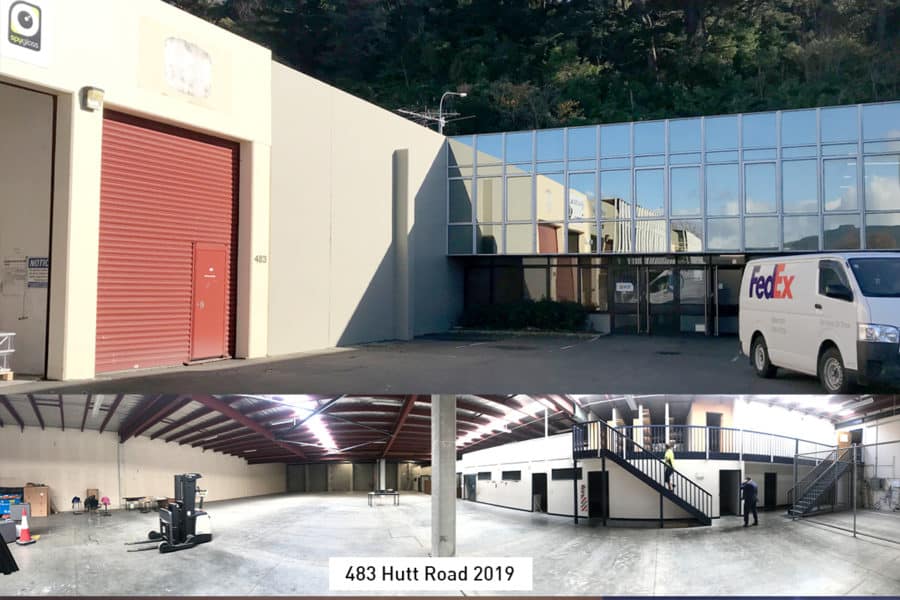 We are very excited about the new space, being 8 times the size of Bouverie Street (1200sqm) or just over 2 times the size of our current operation. The move has been on the cards for a while and we have been busy talking with industry experts to create the perfect production space for optimum efficiency. It has 13 car parks (plenty of dedicated customer parking) and will house a mind blowing show room ready to educate our customers.
Where things are at now? With the keys in hand, we are busy working with contractors to get the fit out right and will be making the official move at the end of August. We thought a few of you would like to see the work in progress, so we will document this right here and label it as Project 483. This is the start.
We couldn't thank our loyal friends, family, staff and of course customers enough for all their support over the years. We want to continue to up our game on all levels. Watch this space, it's going to be a good one.
New Address as of 2nd September 2019
483 Hutt Road
Alicetown
Wellington