Sign Maintenance – Health Check
No one wants a dirty, semi illuminated sign...
We have extensive experience in maintaining signs of all shapes and sizes
It doesn't matter if it was manufactured & installed by us or not. We are here for the greater good…
Signage cleaning

Illuminated repairs

Safety inspections

Graffiti removal
This is what we uncovered from a 'Signage Health Check'
A fire risk waiting to happen…
We can look after the following:
Safety check of fixings and signage components (check integrity of substrates)
Check operation of illumination (bulb replacement to full re-lamp/ LED) etc
Full removal of signage to give unobstructed view of substrates and re-install
Signage removal/disposal
Reactive signage repairs/replacement
Graffiti removal and sign cleaning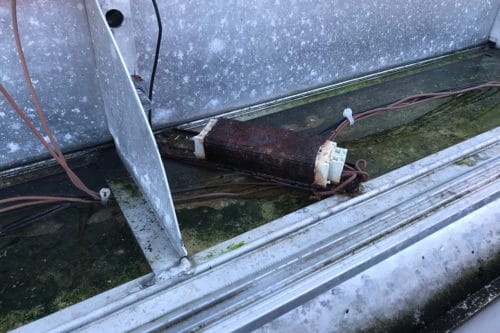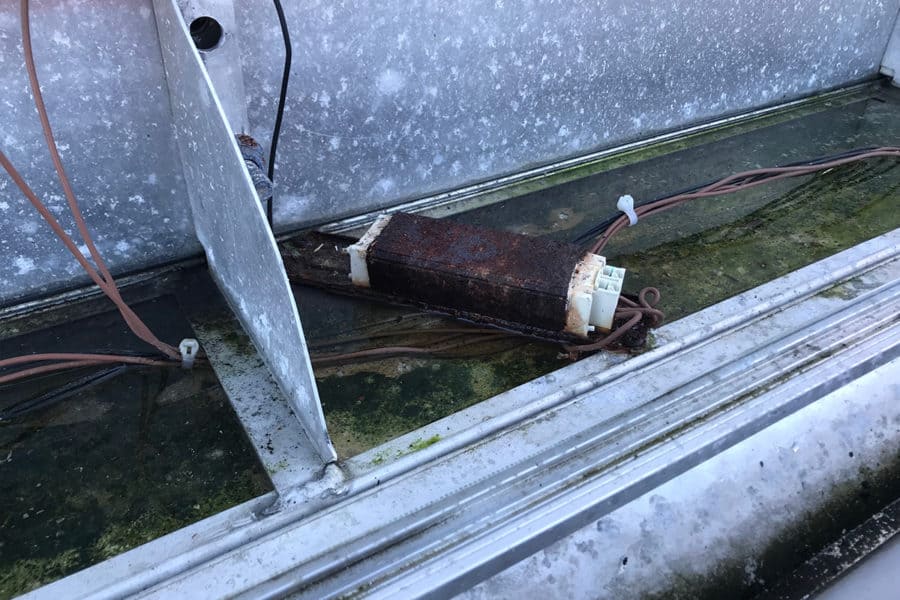 We uncovered this hazard from a recent 'Signage Health Check'
Signage Maintenance
Solutions tailored to meet your needs & nothing you don't…
Effective signage doesn't stop the day they are installed, they require maintenance just like your choice of transport for getting to work today…Well, we hope you have stayed on top of those brakes??
Signage maintenance shouldn't be overlooked or pushed to the side. It's representing your brand and we want that to look slick at all times. Keeping on top of maintenance will extend the life span of the sign and save you money in the long term. Don't wait until it's too late and damage is done to get your signs looked at.
Our approach is to make the process as easy as possible with little to no disruption to day to day running. We provide a full service maintenance program which includes a very detailed check consisting of inspection of signage components, fixing points, repairs and of course a detailed clean.
Frequently Asked Questions:
What is the benefit of sign maintenance:
Let's maximize your investment. Proper maintenance will extend the life span and keep your signs in working condition. Ensuring safety, signs that are unstable, not fully lit or poorly secured can be a major hazard. First impressions! Your sign is a reflection of the business. Peeling, rusting or half lit signs are not the best reflection on your business.
How often should I maintain my signs?
This is all subjective to the type of sign and your requirements. At a minimum we recommend a clean down of your signs at the change of every season. Lamp and control gear being reviewed annually.
Will any major problems be rectified then and there or will they be reported and completed at a later stage?
At the start of the maintenance program we look to identify common components and ensure our team are prepared to deal with these. For anything unexpected we record all details and get you on the phone to review. We will discuss the next best steps and put together an action plan and if possible to complete then and there – we will do so.
Can you carry out sign maintenance on my site even though you didn't install my signs?
Yes. We are here for the greater good and want to ensure the safety of signage and the representation of your brand (we want our customers to have the best possible image). We are very transparent in our workings.
Contact us for your free quote!