Summer Signage: Dressing up Your Business For Summer
December 13th, 2018
Summer is coming, an exciting time of year when the weather is getting warmer and things are getting brighter all over the place – it's the perfect time of year to get customers excited about your business by dressing it up with some new interior or event signage. We'll discuss some great signage ideas your business can implement this summer.
Introduce Some Colour with a Wall Mural
Take advantage of a bare wall this summer and bring an exciting, interactive element to your business with a personalised wall mural. Whether you're looking for some interior signage that makes visitors say 'wow', or an exterior wall that needs a little colour, there are so many opportunities to utilise a wall mural over summer.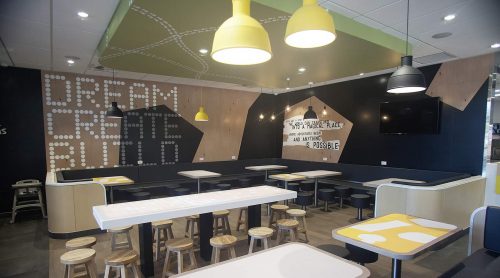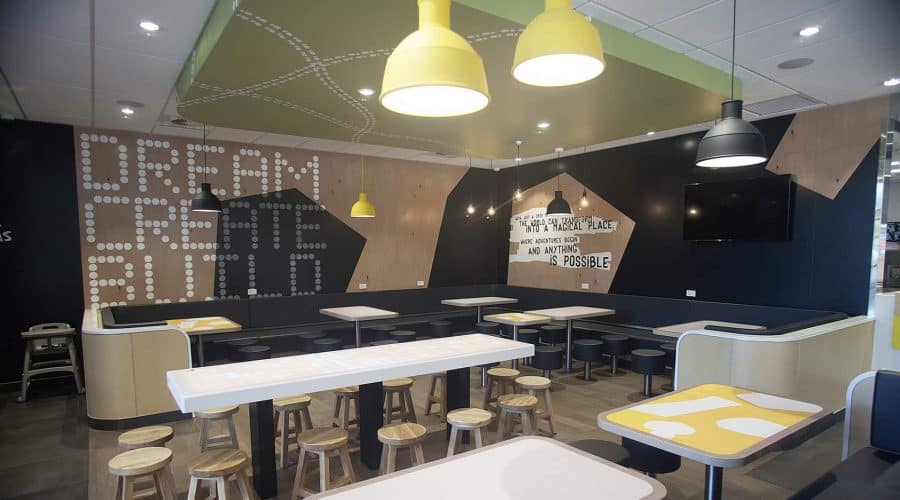 Great example of a wall graphic at McDonalds Silverstream
Street art is popular these days. However, technically speaking, stencil art is time consuming and permanent. You can achieve that stencil art style on a summer feature wall with a vinyl printed interior mural or look at getting something a bit heavier duty for that big bare exterior wall. Murals can be entertaining and interactive if you come up with a creative, unique design that visitors to your business will love. Bright and fun interactive elements are a really great way to spread brand awareness as well. Think about introducing warm summer colours and placing your mural somewhere that encourages customers to take photos or engage with it.
Utilise Signage on Your Summer Roadie
All across New Zealand around this time of year, everyone's off exploring the beaches and beautiful summer spots. The roads are full of holiday goers – families and groups of all walks of life. This time of year is the perfect time to spread awareness of your business through signage on your vehicle – more commonly known as vehicle wrap.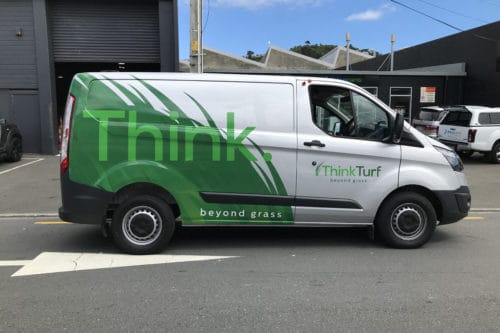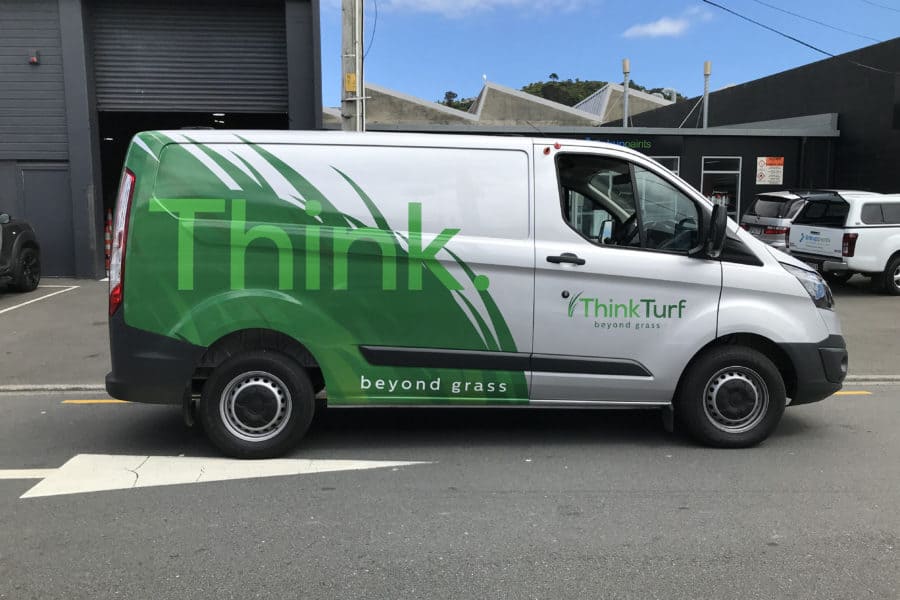 Eye catching green on silver will get you thinking…
Imagine the times you've been stuck in gridlock traffic getting in and out of New Zealand's major cities on Christmas Eve on your way to the bach, or how hard it is to find a park because there are just so many cars in the beach parking spot. These are both great opportunities to get your business out there into the public – and with minimal effort as well. By utilising vehicle signage, you can enjoy your holiday stress free, while still gaining that ever important brand awareness.
Theme your vehicle signage for summer with a fun and exciting element to get people to smile and associate your business with summer fun this season: A catchy summer slogan or some beachy graphics are always good to get people excited and engaged.
Refresh Your Signage for a Summer Event
Summer is full of events: whether your business has a stall at a local trade show or if you're advertising at a summer festival, there's never been a better time to refresh your business's event signage.
Have a think about what the design of your banners, posters and way-finding speak about your brand. Summer is the time to make business a tad bit more fun, relatable, and entertaining, so take advantage of that opportunity with your signage and designs. There are many simple, easy things you can add to your event signage to make it more engaging for customers this summer.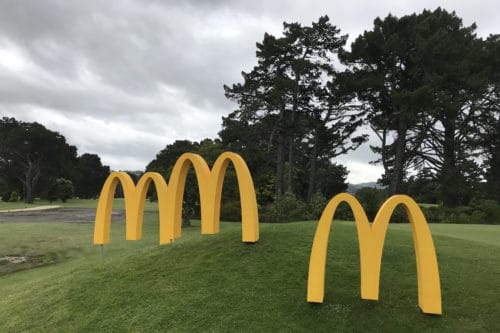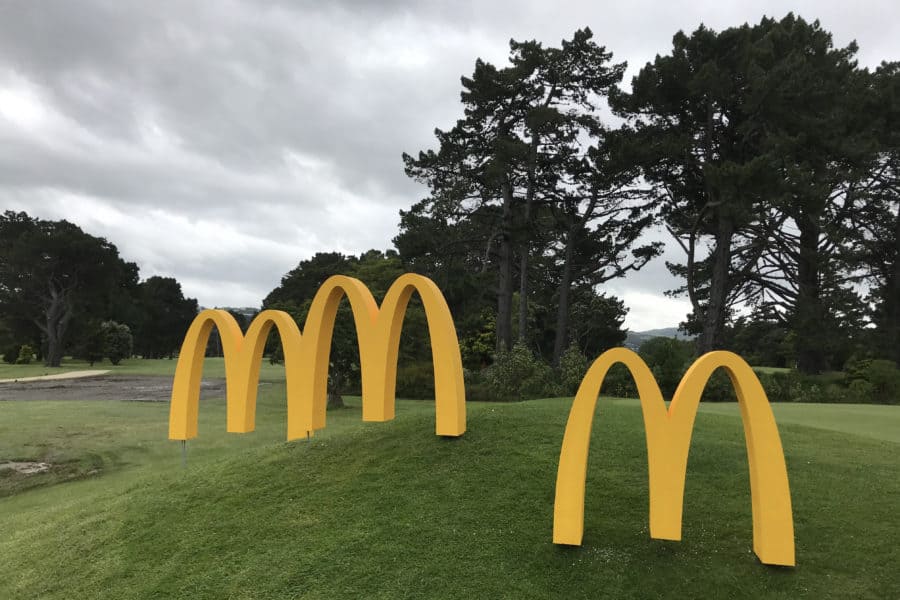 3D Golden Arches for a recent Golf Event
Consider a colour refresh: add a complimenting turquoise to your corporate, royal blue logo, or some warm yellow or pink background tones. Get creative! You can always talk to the Sign Foundry Design team who are always available to help explore your creative options.
Make sure your business is prepared to capture the summer audience! To discuss options for personalised event or interior signage feel free to contact us!